Are you a resident of Guwahati looking for a reliable and empowering ladies car driving school? Your search ends here with JRD Motor Driving Training School. Equipped with a mission to empower women with the skills and confidence to conquer the road, JRD Motor Driving Training School stands out as the top choice for ladies who aspire to become skilled and confident drivers.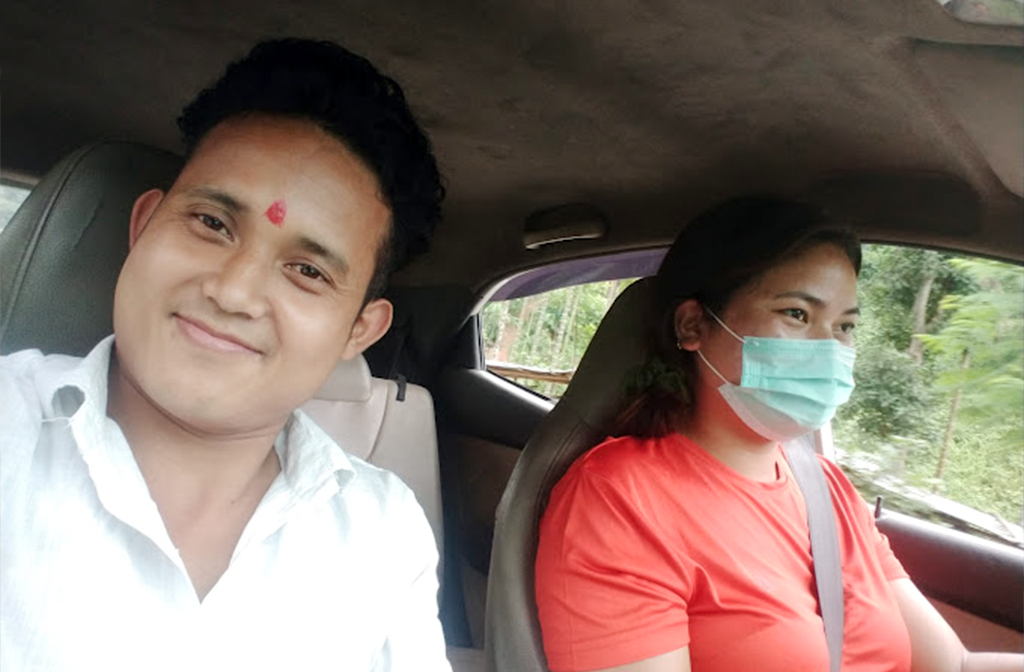 Why Choose JRD Motor Driving Training School?
At JRD Motor Driving Training School, we understand that learning to drive is not just about mastering the mechanics of a vehicle, but also about building confidence and independence. Here's why JRD Motor Driving Training School should be your ultimate choice:
Expert Instructors
We take pride in our team of expert driving instructors who create a supportive and comfortable learning environment. Learning from skilled instructors can significantly boost the confidence of learners.
2. Comprehensive Curriculum
Our driving school offers a comprehensive curriculum that covers all aspects of driving, from understanding traffic rules to mastering complex maneuvers. We believe in nurturing safe and responsible drivers who are well-prepared for diverse driving conditions.
Well-Maintained Vehicles
JRD Motor Driving Training School maintains a fleet of well-equipped and dual-controlled vehicles. This ensures that learners can practice with confidence, knowing that the instructor has control if necessary.
4. Focus on Safety
Safety is our top priority. We instill a strong sense of road safety and adherence to traffic rules in all our students. By emphasizing defensive driving techniques, we prepare our learners to handle unexpected situations on the road.
What Our Students Say
"I had always been hesitant about driving, but JRD Motor Driving Training School changed that for me. The instructors were patient, and the lessons were structured in a way that boosted my confidence. Now I drive with ease, all thanks to JRD!" – Barnali Bora, a satisfied student.
Kduplin Marwein
2023-08-01
Have to admit it's the best driving School with the most Professional, Kindest and very² Helpful Trainer in Guwahati. I Would highly recommend anyone who's looking for a two wheeler training especially for Women.
Jonmoni Das Deka
2023-07-31
Best driving school for guidance, proper training and gave the best quality of support and learning
Nice &very supportive...build confidence to drive in road......
Monalisha Ghosh
2023-07-16
Thank you to my trainer,your learning process was too good 👍
Best Driving School in Guwahati
Had a really nice experience. It took me some days to learn but my instructor was very patient with me, i really appreciate that..thank you😊
Best driving school in Guwahati Assam..this is the best place for new driver
Chinmoy Pathak
2023-06-13
A very nice trainer with good technique of teaching.
chandamita talukdar
2023-06-10
JRD is definitely the best driving School in Guwahati.I had a great learning experience and helped me learn to drive in Guwahati the most crowded and busy place. Hope you continue doing your good work👍
How to Get Started
Getting started with JRD Motor Driving Training School is quick and easy:
Visit Our Website: Head over to our official website jrdmotordrivingschool.com to learn more about our courses, instructors, and facilities.
Contact Us: Have questions or need further assistance? Feel free to reach out to us at 7002817361. Our friendly staff will be happy to guide you through the process.
Final Thoughts
JRD Motor Driving Training School has emerged as the leading ladies car driving school in Guwahati, dedicated to providing top-notch driving education to women. Our unique blend of expert instructors, comprehensive curriculum, and safety-oriented approach sets us apart. If you're ready to gain the skills and confidence to navigate the roads independently, JRD Motor Driving Training School is here to support your journey. Empower yourself through driving – join us today!
Remember, safe driving begins with the right education. Choose JRD Motor Driving Training School and pave the way for a lifetime of confident and responsible driving experiences.