Introduction
Learning to drive is a significant milestone in everyone's life, offering freedom and independence. When it comes to acquiring safe and effective driving skills, JRD Driving School in Guwahati stands out as the best choice. With its comprehensive training programs, experienced instructors, and state-of-the-art facilities, JRD Driving School is committed to providing top-notch car driving training to learners.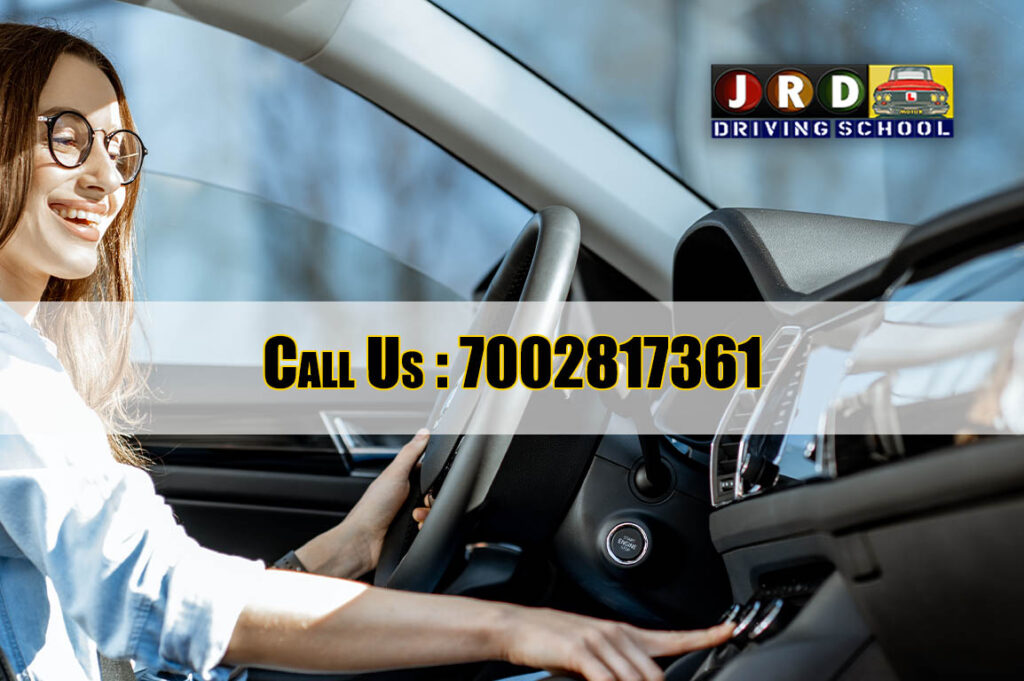 Why Choose JRD Driving School?
1. Experienced Instructors
At JRD Driving School, we believe that the foundation of excellent driving skills lies in expert guidance. Our team of experienced instructors has years of hands-on driving experience and a passion for teaching. They ensure that learners not only grasp the technical aspects of driving but also develop the confidence and awareness necessary for safe driving.
2. Comprehensive Curriculum
Our driving training program is structured to cover all aspects of driving, from understanding road signs and traffic rules to mastering parking and handling adverse driving conditions. The curriculum is designed to cater to beginners as well as those looking to refine their skills.
3. Modern Training Facilities
JRD Driving School boasts modern and well-maintained training facilities. Learners practice on a variety of vehicles equipped with the latest safety features. Our simulation tools help learners understand real-world driving scenarios in a controlled environment.
4. Personalized Approach
We understand that each learner is unique, with varying levels of comfort and experience. Our instructors tailor their approach to suit individual needs, ensuring that every learner progresses at their own pace.
5. Focus on Safety
Safety is our utmost priority. Our instructors instill safe driving habits and defensive driving techniques in all learners. This not only prepares them for passing the driving test but also equips them for a lifetime of secure driving.
The Learning Journey
1. Getting Started
The journey begins with an orientation where learners become familiar with the training program and meet their instructors. This initial phase aims to establish a comfortable learning environment.
2. Classroom Sessions
Learners delve into the theoretical aspects of driving, including traffic rules, road signs, and understanding vehicle controls. Interactive classroom sessions make learning engaging and effective.
3. Practical Training
Practical training takes learners to the roads, where they apply what they've learned in real traffic conditions. From basic maneuvers to complex driving scenarios, our instructors guide learners every step of the way.
4. Simulation Practice
Our advanced simulation tools allow learners to experience challenging situations such as driving in heavy rain or on slippery surfaces. This helps build confidence and prepares them for unexpected challenges.
5. Mock Tests
Regular mock tests evaluate learners' progress and readiness for the final driving test. Constructive feedback is provided to highlight areas that need improvement.
Conclusion
Choosing the right driving school sets the foundation for a lifelong journey of safe and confident driving. JRD Driving School Guwahati stands as a beacon of excellence, offering comprehensive training, experienced instructors, and a commitment to safety. Embrace the opportunity to learn driving the right way at JRD Driving School.
Kduplin Marwein
2023-08-01
Have to admit it's the best driving School with the most Professional, Kindest and very² Helpful Trainer in Guwahati. I Would highly recommend anyone who's looking for a two wheeler training especially for Women.
Jonmoni Das Deka
2023-07-31
Best driving school for guidance, proper training and gave the best quality of support and learning
Nice &very supportive...build confidence to drive in road......
Monalisha Ghosh
2023-07-16
Thank you to my trainer,your learning process was too good 👍
Best Driving School in Guwahati
Had a really nice experience. It took me some days to learn but my instructor was very patient with me, i really appreciate that..thank you😊
Best driving school in Guwahati Assam..this is the best place for new driver
Chinmoy Pathak
2023-06-13
A very nice trainer with good technique of teaching.
chandamita talukdar
2023-06-10
JRD is definitely the best driving School in Guwahati.I had a great learning experience and helped me learn to drive in Guwahati the most crowded and busy place. Hope you continue doing your good work👍
FAQs
Q1: How long does it take to complete the driving training program at JRD Driving School?
A: The duration varies based on individual progress, but our programs are designed to be flexible and accommodating.
Q2: Are the instructors certified?
A: Yes, all our driving instructors are certified professionals with extensive experience.
Q3: What types of vehicles are used for training?
A: We provide training on a variety of vehicles, including cars with manual and automatic transmissions.
Q4: Is there a minimum age requirement to join the driving school?
A: Yes, learners should be at least 18 years old to enroll in our driving training program.
Q5: Does the school assist in scheduling the driving test?
A: Absolutely, we provide guidance and support in scheduling the driving test for our learners.