Are you a motorcycle enthusiast in Guwahati looking to acquire top-notch riding skills? Your search ends here! JRD Motor Driving School stands as the epitome of excellence in motorcycle training. Nestled in the heart of Guwahati, we are dedicated to nurturing safe, skilled, and confident riders who are ready to hit the road with finesse and confidence. With our unparalleled expertise and commitment, we proudly claim the title of the best motorcycle training school near me in Guwahati.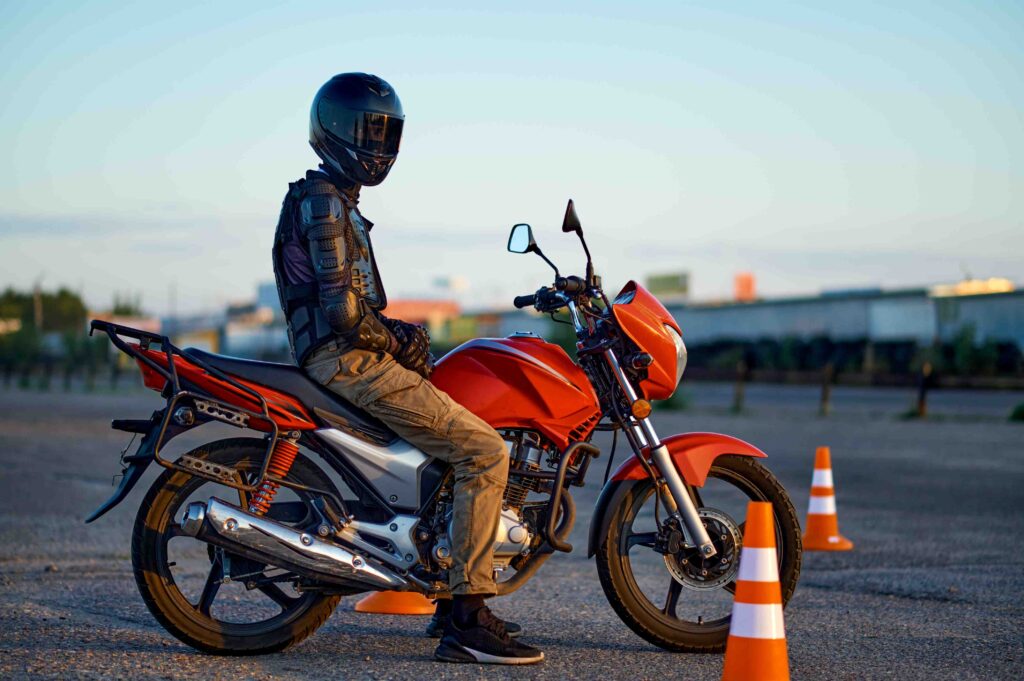 Introduction
Learning to ride a motorcycle is more than just acquiring a skill; it's an experience that empowers you with a sense of freedom and adventure. At JRD Motor Driving School, we understand the thrill of two-wheeled exploration, and we're here to guide you every step of the way. Our comprehensive training programs, experienced instructors, and state-of-the-art facilities ensure that you not only become a proficient rider but also embark on a journey of self-discovery and confidence-building.
Unveiling JRD Motor Driving School
At JRD Motor Driving School, we take pride in our unwavering commitment to producing safe, skilled, and responsible riders. With a focus on hands-on training, theoretical knowledge, and practical riding experience, we offer a holistic approach that equips our students with the skills needed to navigate the streets of Guwahati and beyond. Our range of courses caters to beginners, intermediate riders, and advanced enthusiasts, ensuring that there's a program tailored to your needs and skill level.
Why Choose JRD Motor Driving School?
Kduplin Marwein
2023-08-01
Have to admit it's the best driving School with the most Professional, Kindest and very² Helpful Trainer in Guwahati. I Would highly recommend anyone who's looking for a two wheeler training especially for Women.
Jonmoni Das Deka
2023-07-31
Best driving school for guidance, proper training and gave the best quality of support and learning
Nice &very supportive...build confidence to drive in road......
Monalisha Ghosh
2023-07-16
Thank you to my trainer,your learning process was too good 👍
Best Driving School in Guwahati
Had a really nice experience. It took me some days to learn but my instructor was very patient with me, i really appreciate that..thank you😊
Best driving school in Guwahati Assam..this is the best place for new driver
Chinmoy Pathak
2023-06-13
A very nice trainer with good technique of teaching.
chandamita talukdar
2023-06-10
JRD is definitely the best driving School in Guwahati.I had a great learning experience and helped me learn to drive in Guwahati the most crowded and busy place. Hope you continue doing your good work👍
When it comes to choosing the best motorcycle training school near me in Guwahati, JRD Motor Driving School shines as a beacon of excellence. Here's why:
Expert Instructors: Our team of highly skilled and experienced instructors brings a wealth of knowledge and expertise to the training process. They are not only passionate about riding but also dedicated to shaping confident and responsible riders.
Comprehensive Curriculum: Our carefully crafted curriculum covers everything from basic riding techniques to advanced maneuvers. We leave no stone unturned to ensure that you receive a well-rounded education in motorcycle riding.
State-of-the-Art Facilities: Our training facility is equipped with modern amenities, practice tracks, and safety gear to create a conducive learning environment. Your safety is our top priority.
Personalized Approach: We understand that every learner is unique. Our instructors tailor their approach to match your learning style, providing personalized guidance and support.
Proven Track Record: Over the years, we have successfully trained countless riders who now enjoy the thrill of the open road confidently and responsibly.
Courses Offered
Our range of courses caters to riders of all levels, ensuring a seamless learning journey. Here are some of our offerings:
Basic Rider Course (BRC): Perfect for beginners, this course covers the fundamentals of motorcycle riding, including balance, control, and basic maneuvers.
Intermediate Rider Course (IRC): For those looking to enhance their skills, the IRC focuses on advanced techniques, defensive riding, and navigating challenging road conditions.
Advanced Rider Course (ARC): Geared towards experienced riders, the ARC delves into complex riding scenarios, high-speed control, and precision riding.
Frequently Asked Questions (FAQs)
Q: How long does it take to complete the Basic Rider Course?
A: The Basic Rider Course typically spans over 7 days, including 2 hours of classroom instruction and 5 hours of practical training.
Q: Do I need to own a motorcycle to enroll in the courses?
A: While having your own motorcycle is beneficial, we provide motorcycles for practice and training during the courses.
Q: Is the training suitable for all age groups?
A: Yes, our courses are designed to accommodate riders of various age groups, ensuring a safe and supportive learning environment for everyone.
Q: What safety gear do I need to bring for the training?
A: We recommend wearing a DOT-approved helmet, sturdy gloves, a long-sleeved shirt or jacket, full-length pants, and sturdy over-the-ankle footwear.
Q: How do I register for a course at JRD Motor Driving School?
A: You can easily register for a course through our website or by contacting our friendly customer service team.
Q: Will I receive a certificate upon completing the course?
A: Yes, upon successful completion of the course, you will receive a certificate that signifies your accomplishment and newly acquired riding skills.
Conclusion
Embarking on the journey of becoming a skilled motorcycle rider is a thrilling endeavor, and choosing the right training school can make all the difference. JRD Motor Driving School stands as a testament to excellence, commitment, and the pursuit of riding mastery. With a team of dedicated instructors, comprehensive courses, and a passion for motorcycle riding, we proudly claim the title of the best motorcycle training school near me in Guwahati. Join us today and unlock the door to a world of two-wheeled adventures with confidence and finesse.