Indian Car Market offers a plethora of options that provide excellent value for money. In this guide, we'll explore some of the best car options available under 10 lakhs. Whether you're a city dweller looking for compact efficiency or a road-trip enthusiast in search of space and comfort, there's something for everyone.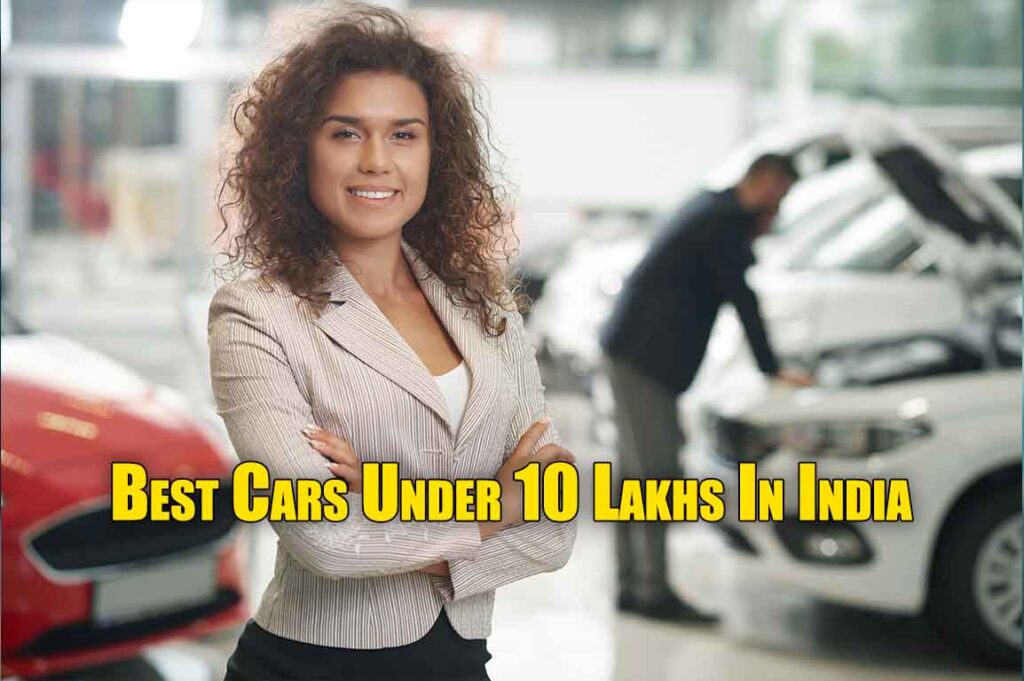 Introduction
Buying a car is an exciting endeavor, and with a budget of 10 lakhs, you can find some remarkable options that offer both style and functionality. Let's delve into the factors you should consider before making your decision.
Factors to Consider Before Buying
When looking for the best car under 10 lakhs, several factors come into play. Your preferences, driving habits, and specific needs will influence your choice. Consider factors like fuel efficiency, safety features, maintenance costs, and resale value. Additionally, assess the after-sales support provided by the manufacturer.
Top Hatchback Choices
The Maruti Suzuki Swift has long been a favorite among Indian car buyers. With its sporty design, peppy engine options, and comfortable interiors, the Swift offers a delightful driving experience.
Hyundai's Grand i10 Nios combines sleek looks with modern features. Its spacious cabin and advanced technology make it an attractive option for families and urban commuters.
Tata Altroz stands out with its distinctive design and robust build quality. It boasts a spacious interior and a well-equipped infotainment system, making it a strong contender in this segment.
Compact Sedans
The Honda Amaze impresses with its refined engine, comfortable ride quality, and spacious interiors. Its stylish design and excellent fuel efficiency make it a top choice in the compact sedan category.
The Ford Aspire offers a fun-to-drive experience coupled with safety features. Its responsive steering and advanced safety tech add to its appeal.
Subcompact SUVs
Kia Sonet has taken the subcompact SUV market by storm. With its modern design, feature-packed interiors, and multiple engine options, it provides great value for money.
Nissan Magnite offers a bold design and practicality in a compact package. Its spacious cabin and competitive pricing make it a noteworthy option.
Budget-friendly Sedans
The Maruti Suzuki Dzire is known for its reliability and low maintenance costs. Its comfortable ride and fuel efficiency make it a popular choice among budget-conscious buyers.
Hyundai Aura boasts a premium feel and a range of engine choices. Its well-designed interiors and ample boot space enhance its practicality.
Eco-Friendly Options
For environmentally conscious buyers, the Tata Nexon EV is a standout choice. With its electric powertrain, it offers a smooth and silent ride, along with lower operating costs.
The Mahindra eKUV100 is one of the most affordable electric cars in India. Its compact size and impressive range make it suitable for urban commuting.
Performance and Style
The Volkswagen Polo is synonymous with European craftsmanship and driving dynamics. It offers a refined driving experience and a range of engine options.
The Ford Freestyle combines rugged styling with dynamic performance. Its robust build and well-tuned suspension make it a great option for those seeking adventure.
After-Sales Support
When investing in a car, after-sales support is crucial. Manufacturers like Maruti Suzuki, Hyundai, Tata Motors, and Kia have established service networks to ensure your car's maintenance and repair needs are met.
Resale Value
Considering the resale value of your car is a smart move. Maruti Suzuki, with its strong brand reputation, tends to offer better resale value, followed closely by Hyundai and Tata Motors.
Conclusion
In conclusion, finding the best car under 10 lakhs in India involves careful consideration of various factors. Each car mentioned in this guide offers unique features and qualities, catering to different preferences and needs. Whether you prioritize fuel efficiency, space, style, or performance, the Indian car market has something to offer for everyone.
FAQs
Are these cars suitable for both city driving and highway trips?

Absolutely! Many of these cars are versatile enough to handle both urban commutes and long highway journeys.

What about the maintenance costs of these vehicles?

Maintenance costs vary between manufacturers and models, but generally, they are reasonable and competitive.

Do these cars come with a warranty?

Yes, most manufacturers offer a standard warranty period for their vehicles, which can vary from brand to brand.

Are there automatic transmission options available in this price range?

Yes, several cars mentioned in this guide offer automatic transmission variants for added convenience.

How do I book a test drive for my preferred car?

You can easily book a test drive by visiting the official website of the respective car manufacturer or contacting their dealerships.