Are you excited about learning how to drive a four-wheeler? The journey to becoming a skilled driver starts with choosing the right driving school. JRD Motor Driving Training School is your go-to destination for top-notch driving education. In this article, we'll delve into the key aspects of finding a four-wheeler driving school nearby and highlight the exceptional offerings of JRD Motor Driving Training School.
Learning how to drive a four-wheeler is a significant milestone for many individuals. It grants you the freedom to travel independently and explore new horizons. However, to become a confident and responsible driver, it's essential to receive proper training from a reputable driving school.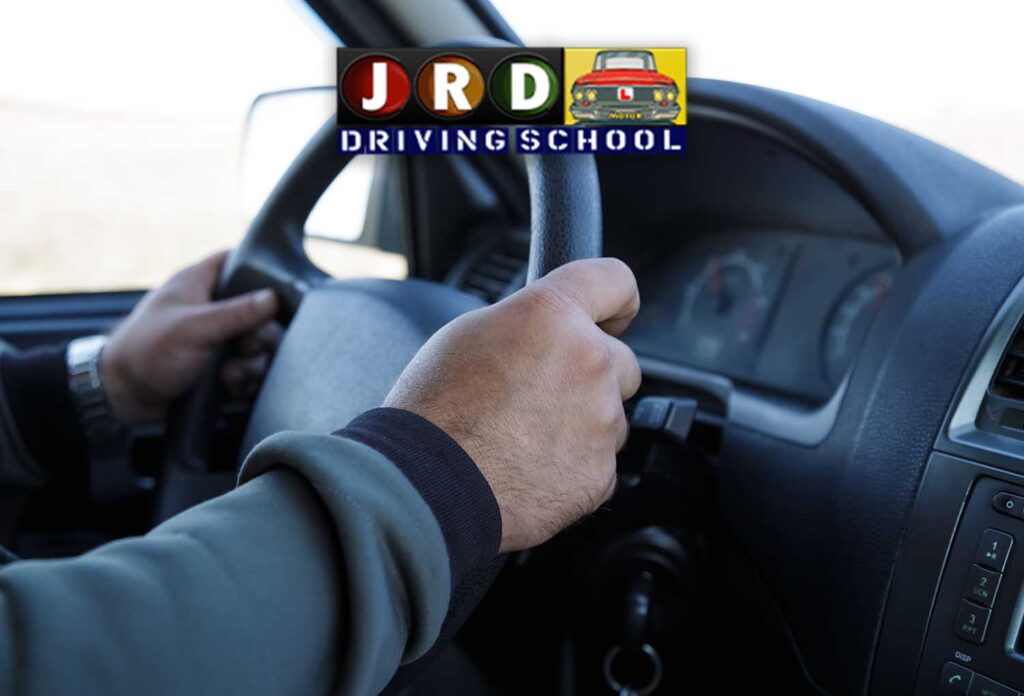 Importance of Choosing the Right Driving School
Selecting the right driving school can make a world of difference in your learning journey. A professional driving school provides structured education, hands-on experience, and vital insights into road safety regulations. The skills and knowledge you gain will stay with you throughout your driving career.
Searching for a Four Wheeler Driving School Nearby
When looking for a four-wheeler driving school nearby, there are several factors to consider. These include the school's reputation, curriculum, instructor experience, and training facilities. Additionally, proximity to your location and the flexibility of class timings are also crucial aspects to think about.
The Excellence of JRD Motor Driving Training School
Comprehensive Curriculum
At JRD Motor Driving Training School, the curriculum is designed to cater to drivers of all skill levels. Whether you're a beginner or seeking to enhance your driving abilities, their courses cover everything from basic driving techniques to advanced maneuvers.
Experienced Instructors
The driving instructors at JRD are not only skilled drivers but also adept at teaching. Their patient and friendly approach creates a conducive learning environment, allowing students to learn at their own pace.
Modern Training Vehicles
JRD is equipped with modern training vehicles that are equipped with the latest safety features. This ensures that learners get hands-on experience with vehicles that reflect real-world driving conditions.
Flexible Scheduling
Understanding the varied schedules of learners, JRD offers flexible class timings. This makes it convenient for students to balance their driving education with other commitments.
Positive Learning Environment
Learning to drive can be intimidating, but JRD fosters a positive and encouraging atmosphere. This helps in boosting the confidence of learners and reduces anxiety associated with driving.
The Learning Experience at JRD
Beginner-Friendly Instructions
JRD's instructors specialize in working with beginners. They break down complex concepts into simple, understandable instructions, making the learning process enjoyable.
Road Safety Emphasis
Safety is paramount at JRD Motor Driving Training School. They instill a deep understanding of road safety rules and precautions, producing responsible and cautious drivers.
Confidence Building
Many new drivers lack confidence initially. JRD's teaching methodology is designed to build confidence gradually, helping students overcome their apprehensions.
Traffic Rule Mastery
Mastering traffic rules is integral to becoming a skilled driver. JRD's curriculum ensures that students have a comprehensive grasp of the rules, promoting safe and responsible driving habits.
Why Choose JRD Motor Driving Training School
Kduplin Marwein
2023-08-01
Have to admit it's the best driving School with the most Professional, Kindest and very² Helpful Trainer in Guwahati. I Would highly recommend anyone who's looking for a two wheeler training especially for Women.
Jonmoni Das Deka
2023-07-31
Best driving school for guidance, proper training and gave the best quality of support and learning
Nice &very supportive...build confidence to drive in road......
Monalisha Ghosh
2023-07-16
Thank you to my trainer,your learning process was too good 👍
Best Driving School in Guwahati
Had a really nice experience. It took me some days to learn but my instructor was very patient with me, i really appreciate that..thank you😊
Best driving school in Guwahati Assam..this is the best place for new driver
Chinmoy Pathak
2023-06-13
A very nice trainer with good technique of teaching.
chandamita talukdar
2023-06-10
JRD is definitely the best driving School in Guwahati.I had a great learning experience and helped me learn to drive in Guwahati the most crowded and busy place. Hope you continue doing your good work👍
Commitment to Quality
JRD's commitment to providing quality education is unwavering. We strive for excellence in every aspect of their training programs.
Student-Centric Approach
Understanding that each student has unique learning needs, JRD adopts a student-centric approach. This personalized method ensures that every learner's requirements are met.
Proven Track Record
JRD Motor Driving Training School has a track record of producing skilled and confident drivers. Many of their graduates have excelled in their driving endeavors.
Convenient Location
Convenience matters when choosing a driving school. JRD's strategic location in Guwahati makes it easily accessible to learners from various parts of the city.
Exceptional Customer Support
From enrollment to course completion, JRD provides exceptional customer support. Their friendly staff is always ready to assist students with their queries and concerns.
How to Get Started
Getting started with JRD Motor Driving Training School is a straightforward process.
Registration Process
Begin by registering for the course of your choice. This can often be done online, simplifying the enrollment process.
Course Selection
JRD offers a range of courses tailored to different skill levels. Choose the course that aligns with your learning objectives.
Scheduling Options
Select class timings that suit your schedule. JRD's flexibility ensures that you can attend classes without disrupting your daily routine.
Conclusion
Enrolling in a reputable driving school is the first step towards becoming a skilled and confident four-wheeler driver. JRD Motor Driving Training School stands out for its commitment to excellence, experienced instructors, modern facilities, and student-centric approach. By choosing JRD, you're embarking on a journey to master the art of driving while prioritizing safety and responsibility.
Frequently Asked Questions (FAQs)
Is prior driving experience necessary to enroll at JRD Motor Driving Training School?

No, JRD offers courses for drivers of all skill levels, including beginners.

How long does it take to complete a driving course at JRD?

The duration varies based on the course you choose. Some courses may take a few weeks, while others could be completed in a shorter timeframe.

Are there any age restrictions for enrolling in driving courses?

While age restrictions may apply, JRD offers courses for learners who meet the legal driving age requirements.

Can I reschedule a missed driving class?

Yes, JRD provides options for rescheduling missed classes. Simply contact their support team to arrange a suitable time.

Does JRD Motor Driving Training School offer assistance with obtaining a driver's license?

Yes, JRD's courses are designed to prepare students for the driver's license examination, and they offer guidance throughout the process.