[ad_1]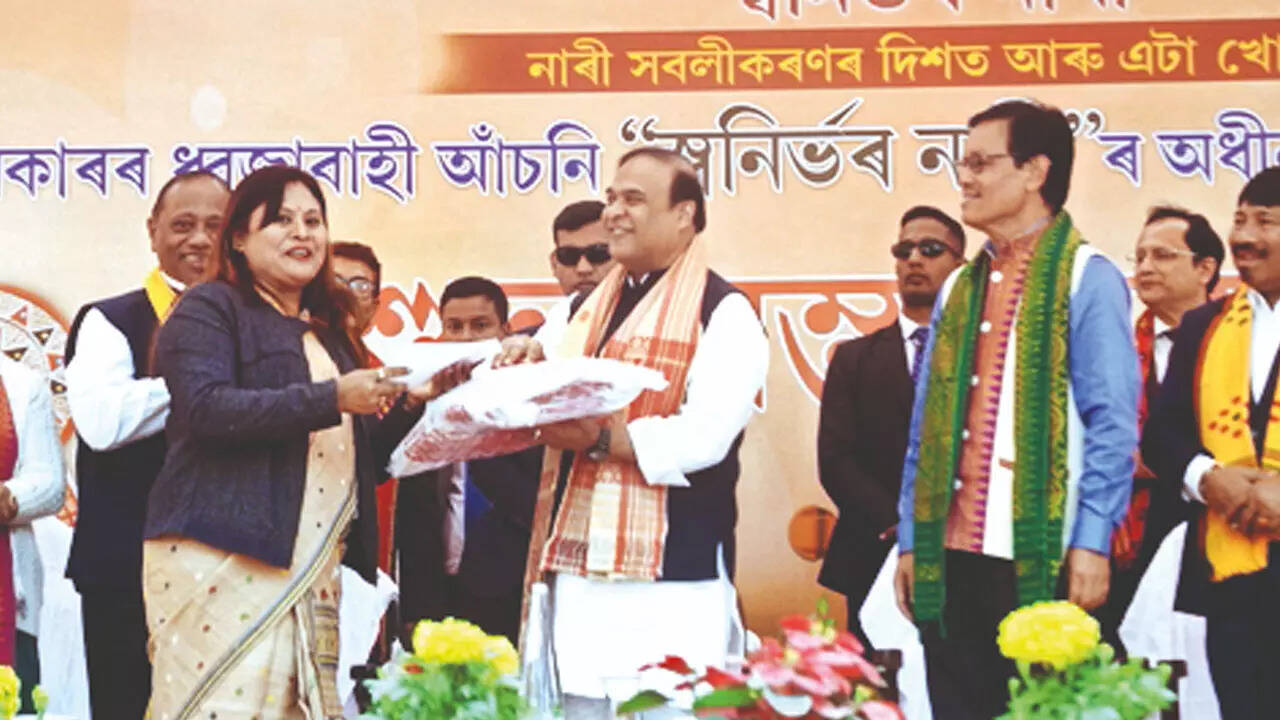 Guwahati: Chief minister Himanta Biswa Sarma on Friday directed the handloom and textiles department to carry out a drive against 'gamosas', 'mekhela-sadors' as well as other products of power looms, which have posed a serious threat to the handloom industry here, from February to April .
'Gamosa' and 'mekhela-sador' are traditional Assamese clothes.
While launching the Swanirbhar Nari scheme to empower the weavers of Assam economically, Sarma said, "Mahatma Gandhi, during his visit to Sualkuchi in 1946, had said that 'Assamese women weave dreams on their looms. However, over the decades, the handloom weavers of the state have faced various challenges due to the easily available and cheaper power loom products."
He added that under the scheme, 'gamosas', 'mekhela-sadors' and 'aronai' (a traditional cloth of the Bodo community), as well as other handloom products of Assam, will be procured directly from 4.8 lakh weavers through the 100 procurement centres set up across the state and will be sold in the markets. "This will eradicate the concept of middlemen between the weavers and the consumers and thereby help in making the products available at affordable prices. The weavers will also get the right prices for their products directly in their bank account," he said. Assam has around 12 lakh weavers registered under the department of handloom and textiles.


[ad_2]

Source link