[ad_1]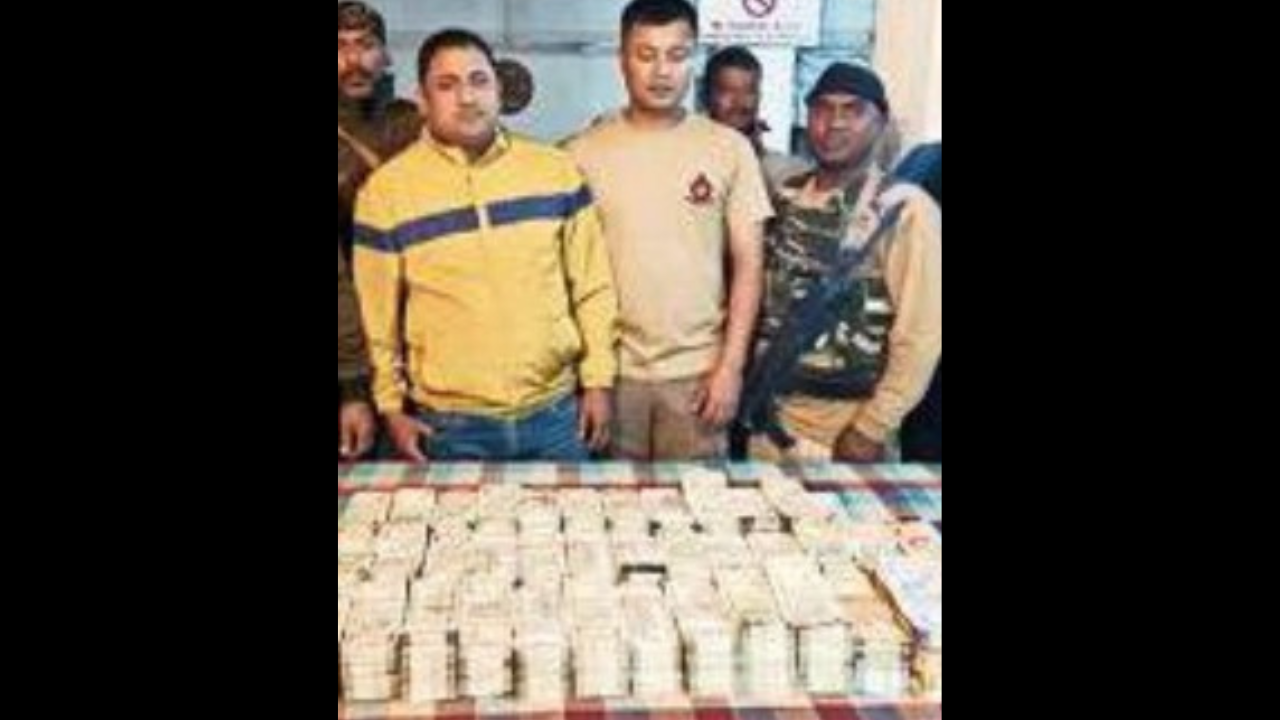 DIBRUGARH: Tinsukia Police on Thursday seized 603 cartons of Arunachal-made liquor from a 12-wheeler truck in the Bordumsa area on the Assam-Arunachal Pradesh border. Eight people who were in the truck were detained and taken to Bordumsa police station for interrogation.
Police said the huge consignment of Indian-made foreign liquor, which included premium beer, rum and whiskey, was being smuggled to
Bihar
, which is a dry state since 2016.
Cash amounting to Rs 86.3 lakh was also seized from the truck.
"A total of 603 carton of Arunachal-made liquor were confiscated from a 12-wheeler truck, which was coming from Arunachal side. The operation was carried out following a tip-off. We have also seized cash worth Rs 86.3 lakh and have detained eight people," said a police official.
He added, "During the initial investigation, it has come to light that the liquor consignment was being smuggled from Arunachal Pradesh to Bihar."
According to sources, smuggling of Arunachal-made liquor to other states is quite lucrative for racketeers as the price in the northeastern state is quite low due to tax relaxations.


[ad_2]

Source link