[ad_1]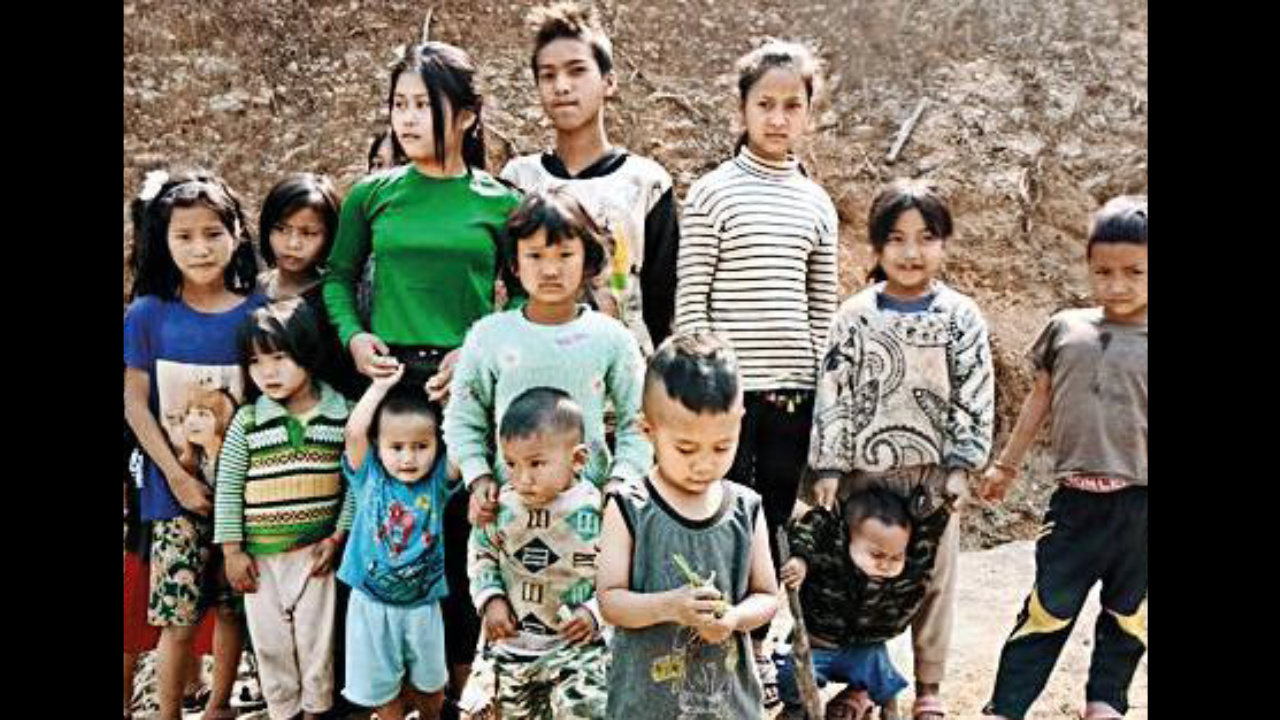 AIZAWL: Altogether 226 refugees from the Chin state of
Myanmar
entered the border district of Champhai after the Myanmar air force jets launched aerial attacks on January 10 and January 11. On Tuesday morning, nine refugees, including three two-month-old infants and a 70-year-old man, reached Vaphai village, said reports.
The Myanmar airstrikes targeted the 'Camp Victoria', the military headquarters of the Chin National Army (CNA), which is around 10 km from Farkawn village of the Champhai district.
Tuipuiral Group Young Mizo Association (YMA) president M Lalramenga told TOI over the phone that the first group of 197 refugees belonging to 44 families had arrived in Farkawn village on Saturday. Twenty people who had entered Champhai district on Sunday have taken shelter in Khankawn, Tlangpui and Lunglerh villages.
Meanwhile, the debate over whether the Myanmar war planes have dropped bombs inside the Indian territory continued, with the civil societies in the border villages claiming to have evidence of explosion. The civil societies demanded that the Centre should take appropriate action regarding the matter.
Champhai district deputy commissioner James Lalrinchhana informed the state home department that on January 10, one of the bombs dropped by the Myanmar jet fighters landed in the river Tiau on the Mizoram-Myanmar border.
"One truck was in the vicinity of the spot when the bomb dropped and got partially damaged," he said, adding that the second bombing on the next day did not cause any damage inside India.
Witnesses said T C Hmangaihsanga, who drives his own truck, and two others were loading sand on the banks of Tiau, when the Myanmar military aircraft bombed Camp Victoria, located on the hillside on the opposite banks, on January 10. They then ran for cover. After the bomb fell on the Mizoram side of the river, shrapnels tore through the rear metal wall of the truck's cabin, head rest of the driver's seat and wind shield.
Leaders of the civil societies in the border areas said the panic-stricken villagers did not dare to venture out into their jhums (hill paddy fields) after the aerial strikes.
The air strikes killed five people, including two women CNA cadres, inside a bunker in Myanmar, while no injury was reported after the second attack.


[ad_2]

Source link